YOUR SUCCESS TRAINER on RETAINER
JANE A. HERRON: Professional Speaker and Six-Figure Success Coach 
For the last two decades Jane Herron has helped female entrepreneurs master the Language of Leadership while growing their online and brick & mortar businesses. Jane teaches speaking, sales and success systems to women in the direct sales, real estate, insurance, mortgage marketing for loan officers, CPA's, lawyers, doctors, business owners and more.  Audiences love Jane's passionate and energetic style; her ability to enthuse her participants; and the balance she provides in blending their personal and professional life.
Jane Informs, educates and motivates your leaders and teams to transform attitudes and inspire action for long-term success. The big challenge is the number of women who are out of focus. Jane is passionate about leading women OUT of VAGUENESS … that intangible place where you go when you are lacking clarity, confidence and cash flow. And you know the old saying: what happens in vagueness ~ stays in vagueness. Some women have remained stuck in vagueness for years because playing small and staying stuck (in vagueness) – is so much easier than becoming skilled at defining your message, marketing, and making money, spinning some straw into gold, making something out of nothing! 
As motivational philosopher Jim Rohn so aptly put it, "You can't hire someone else to do your push-ups."  You must do them yourself if you are to get any value out of them. Whether it is setting measurable goals, visualizing success, implementing your business plan, or practicing new communication skills: IF IT IS TO BE ~ IT IS UP TO ME.  Jane can teach you the principles, but you have to learn and apply them. And, if you choose to put the effort into your push-ups, the rewards will be well worth your time. 
Jane's Philosophy of Success ROCKS. She teaches you the PRINCIPLES of SUCCESS and then compares them to the HABITS of FAILURE. Your daily habits broadcast to the world your level of productivity or your level of mediocrity.  The biggest challenge that Jane sees in the world today is the untapped potential of women. Dr. Maxwell Maltz taught us: You can never outperform your own Self Image, but you most certainly can improve it.
Through Jane's comprehensive business training and personal coaching, you can
> Re-imagine yourself (outside of Vagueness, outside of the self image that has been imposed upon you)
> Discover your purpose, passion & motivation if you want to make MONEY (M.A.P. = motivation-action-plan)
> Chart your Course (use your visualizations to create your business plan + set your personal goals) 
> Set Goals~Take Action~Execute your plan which allows you to feel your purpose!
> Check your Perseverance Muscles (Jane will be asking you to step out of your comfort zone)
> Track your Progress–>review, redirect or self-correct. (we do this weekly-monthly-quarterly)
> Review – Redirect & Self-Correct from where you are NOW to where you want to BE
> Celebrate your Victories
> Rest~Renew~Retreat for a short time before you Advance. (they say new levels = new devils) Let's face them together! 
A little bit about ME … MY WORK LIFE
I cut my teeth in SALES working with four Fortune 500 Companies: Levi Strauss + Company; General Mills; Butterick Pattern Company and Wrangler's Womenswear. I was a wholesale manufacturing representative 'manning' the largest U.S. territories.
THE POWER OF ALCHEMY
I was born and raised in a very small conservative midwest farming community.  After my father's unforeseen death at age 33, my mother was left with 4 children under the age of 5. I grew up with a single working mother who had a family meal on the table every night at 6:00 pm. HOW often have I asked myself: how did she do that? She was an excellent manager who knew how to delegate tasks, give positive feedback, and continue to redirect the energy until she got what she wanted/needed. Each of us had a job to do to run this family. There were NO extras! Today white women make 79-cents on a man's dollar and if you have a little color added to your pigment, it is likely that you make 50-cents on that man's dollar. BUT way back then, my mother, an executive secretary, (she could have been the executive) never had the chance to compete in a man's world … meaning … IF I wanted something, I would have to understand the Power of Alchemy and  spin some straw into GOLD.  
IF IT IS TO BE IT IS UP TO ME – those 20 letters and 10 words reminded me, if I wanted something IF IT IS TO BE IT IS UP TO ME  I became self-responsible to the Principles of Alchemy, the  spinning of my own GOLD. I would have to learn this principle to manifest all of my own needs, wants and desires, and that  … included paying for a college degree (if I wanted it). 
Life on the farm had taught me by simply planting the right seeds, at the right time, with Mother Natures cooperation, and the cooperation within our family, we would create a harvest that would keep us fed. 
By age 18, I had learned how to be a master at the Power of Alchemy, of Spinning my own Gold, of manifesting.  Are you teaching your daughters this super Power?  Are you paying for their college degree or are THEY?  I started planting seeds of connections with department and committee chair(s) immediately upon arrival at my college, and then, I applied for every scholarship that was posted and many nobody knew about.  All of the professors and department heads knew ME by name!
One day in my senior year, one of the department chairs handed me a bulletin that had been posted from Butterick Pattern Company seeking a trunk show representative.
Our Principles of Success: ROCKS!  INTENTION ~ ATTENTION ~ NO TENSION
ASK yourself: What is my INTENTION
ENERGY flows where your ATTENTION goes
SELF regulate your mind/body towards NO TENSION, seek HARMONY.  
Yes there are times, you will feel stuck in VAGUENESS, but ask: am I willing to step out of my comfort zone?
ACT AS IF … by to my story … to eliminate my FEAR, to risk that sense of failure, I had to turn it into something fun, so I recited Stuart Smalley's chant: I'm good enough, I'm smart enough and dog gon it people like me

.  

A few days later, I got a phone call from New York City … 

INTENTION ~ ATTENTION ~ NO TENSION …

I got the job.
It was a really cool job, but no business training was provided (ahhhh-I was back in Vagueness) I need to spin some GOLD  
INTENTION ~ ATTENTION ~ NO TENSION
My Principles of Success worked remembering that people will inspect what they expect … which they did! Subsequently, the feedback I got was that 'Jane Herron went above and beyond what Butterick Pattern Co. had expected'.  My name was surfacing in the General Mills Fashion Marketing Group office (Vogue, Monet Jewelry, Ship N Shore). Thank you Stuart for the chant!
Little did I know, the first executive VP of that  Fashion Marketing Group took notice, curiously asking:  Who is Jane Herron?
Executive Vice President Jane Evans (google her) called me wanting to know where I came up with my marketing ideas?  That single phone conversation led to an invitation for me to come to NYC to attend a national manufacturing show where I would meet my new MANIFESTING MENTOR, Jane Evans, executive vice president of the General Mills Fashion Marketing Group. 
Now here was the glitch, the invitation did not come with a Golden Ticket: ALL EXPENSES PAID with an airline ticket, a hotel reservation, or a daily per diem while in the city. I had to manifest that Golden Ticket so I could get to NYC to meet this executive vice president who was interested in me. 
Not able to ask my single working mother for a $1000 Golden Ticket, I had to rely upon my own imagination and intuition to get this burning desire met.  It was time to spin some straw into GOLD.  IF IT IS TO BE – IT IS UP TO ME.
Working on the farm,  I have always known how to go to my secret place, and how to ASK the Mastermind for advice. The Principles of Success have taught me to LISTEN and then to OBEY the Mastermind.  Ask and you will Receive.
The Mastermind (that little small voice within) told me my Golden Ticket was waiting for me on Campus, I was intuitive guided to go directly to my Department Head to see if there was any unused scholarship money that I might apply for.  My Department Head was so thrilled that one of her students had captured the attention of a Fortune 500 Company.  The Principles of Alchemy worked as this professor spun some spiritual straw into GOLD for me. She literally transformed some old LEAD into pure GOLD as she found the funds in her department to "Gift Me" $1000 [my GOLDEN TICKET} for my trip to NYC just before my graduation day.  Would you like to learn the Principles of Alchemy with me in my LANGUAGE of LEADERSHIP™ Group Coaching?
Simple yet priceless lesson? Seek–Ask–Obey
Acting within my understanding of the Principles of Success, things got even better when Jane Evans, VP of General Mill's Fashion Marketing Group promised to introduced me to her BIG BOSS.  My spiritual resourcefulness was working!!
TWO simple yet priceless lessons that I learned at age 22
the hardest crowd to grow out of is the one at the bottom
nothing great ever happens to anyone hanging onto their comfort zone
Your NET-work determines your NET worth!
How is your NET working?
My NET most certainly was working because after "manifesting" the $1000 Gift, making it to NYC, meeting my mentor, my manifesting continued to expand beyond my wildest imagination when Jane Evans introduced me to her boss, the President of General Mills: Stanley Gillette. Mr Gillette had never worked with women before Jane Evans, he had NO female manufacturing representative anywhere in the country, and the guy who had the position in this territory was resting on his laurels, he was not performing and I was in NYC office when the President fired HIM and I became the new sales representative for General Mill's fashion division Ship N Shore. I was so excited to be the first woman in the entire country hired to do this job.
This was a really BIG CATCH for me and I had no idea what it meant to be the token woman. I would be the one who would be showing the world what a woman could do in SALES for a Fortune 500 Company.
It did not take long for the word to get out that there was a TOKEN WOMAN working in the field, and another Fortune 500 Company: Levi Strauss & Company, San Francisco-CA approached me to be their first female on their national sales team.
Success meets Success: a few years later I was offered an even bigger opportunity as an Account Executive working with the 10 largest west coast accounts. This was my fourth Fortune 500 Company: Wranglers Womenwear. And this job came along with a fantastic office at the Los Angeles Merchandise Mart.
While working in the heart of the fashion district of downtown Los Angeles, my continued to cast my NET as I became the youngest adjunct professor teaching Entrepreneurship at the prestigious Fashion Institute of Design & Merchandising [FIDM]. 
Eleven years of selling for four Fortune 500 Companies drew me into SPEAKING & TRAINING.
I had sold tangible goods and I had trained intangible concepts, but one day I manifested something outside of my comfort zone … once again. I was invited to be the opening Keynote Speaker for the Los Angeles Women In Business Conference where there would be 1000 business women in attendance.  I thought NO problem, I have watched so many speakers … speaking is easy.
 The opening keynote SPEAKER sets the tone for the entire conference. You have to be ON POINT and make an IMPACT as the opening keynoter.  This was all very exciting until reality set in: I had never given a SPEECH … and I was soon to find out that delivering a sales presentation or a sales training was very different from a MOTIVATIONAL KEYNOTE SPEAKING!
FEAR in FORM … IF you could have put cymbals on my knees, I could have led a band! What had I agreed to? I was terrified.
A simple yet priceless lesson about speaking:
When someone makes something look easy, that is the sign of a professional standing before you.
IF they have made it looks easy, they have put in the hours to make it look easy.  Professional speaking is just like that!
A simple yet priceless lesson about speaking:
Just because you are born with a MOUTH … does not make you a SPEAKER!!
For example, IF you love music, you would not pick up an instrument and expect to be part of a symphony.
You would have to put first things first: learn how to play the instrument, practice, practice, practice,
and then … find a Maestro who would be willing to take you on.
I like the metaphor of acting as the MAESTRO helping women play the tune of sales & leadership excellence
with  the LANGUAGE of LEADERSHIP™  every Thursday. Why not join us?
To LOOK, ACT, and SOUND like an effective LEADER … SPEAKER … SALES professional (you and your instrument) must be tuned and trained. I am the MAESTRO every Thursday as I orchestrate the LANGUAGE of Leadership™
DID YOU KNOW: MLK practiced his instrument behind a pulpit for 30 years before delivering his well-crafted: I Have a Dream.
DID YOU KNOW: Nixon lost to JFK partly because JFK had attended the oratorical school of debate, was trained to speak to a camera and knew the importance of connecting on a personal level with the American people. JFK valued leadership training, while Nixon came onto his first televised debate unprepared … flying by the seat of his pants … and he LOST to JFK.
Think of the number of women using FB LIVE who have no awareness that they are AIMLESSLY doing more harm than good for themselves and to numerous other women who are acting like a professional. Trust me, like NIXON ~ THEY are NOT winning!  
The simple yet priceless lesson?
. . . just because you have a smart phone and a mouth–does not make you smart nor does it does not make you a speaker!
Think of OPRAH who read scripts and mastered her craft first on the radio and then on television for 13 long years before scoring her own show.  IF you have read her biography, you know how much she values the public speaking training and story telling-selling that contributed as key components to her success. She would be the first to tell you, if you want to be perceived as a professional in any field, you must be trained to SPEAK!  And if you want to be profitable, you must be able to sell your story.  It is your duty to get trained! SPEAK + SELL = SUCCESS

EXECUTIVE COACH teaching you to SPEAK & to SELL
In JAN-1986, I attended my first National Speakers Association meeting in Los Angeles where I met the president of the NSA Greater Los Angeles chapter: CONSTANCE DEAN YAMBERT.
It only took one meeting to convince me that I wanted a 'same sex role model' to teach me how to walk onto stage with a well-choreographed speech to successfully earn 6-figures annually.  Yes a man could teach me all of this, but would HE be as invested seeing me succeed in a man's world as Constance Dean Yambert? I think not! I hired Constance as my Executive Coach on the spot. And you know what? That coaching and mentoring relationship endured for over 25 years! IF you have been looking for an Executive Coach who can groom you, just like Constance groomed me for SUCCESS, then … you found the right GURU at the right TIME
… Jane is a GURU ???
The first step into SUCCESS is being GLAD that YOU are YOU.
Jane reminds you that Gee You are You [G U R U] … she is GLAD that you are you, so gee You are YOU. 
And her nickname from her radio show was the Gutsy GURU.
 SPEAKING + SELLING = SUCCESS
While coaching with Constance in Los Angeles, I was able to implement everything she taught me when I landed my first of five contracts delivering full day seminars with the largest Public Seminar Companies in America … delivering FULL DAY Business, Sales + Leadership seminars in all 50 States + 10 Countries.  I have easily presented over 2000 seminars to over 300,000 participants!
AS TIME WENT BY, I continued to look for new opportunity.
Where could I cast my NET next?
I discovered that Dr. Covey's book The 7 Habits of Highly Effective People had hit the New York Times best-sellers list, but Covey Leadership Center had NO WOMEN training or coaching for them.  "THERE" was an opportunity waiting for ME!
I had already been the 'token woman' with four Fortune 500 Companies, so what did I have to lose by knocking on one more male dominated door? I got in the door, I auditioned, I GOT THE JOB and  became COVEY's 'token woman' (the first woman on the training team to travel across the country).
Once on the TEAM, I was certified to train + to coach: 
LEADERSHIP in the 7-Habits of Highly Effective People;
PRODUCTIVITY in his First Things First and
EMPOWERMENT in Dr. Covey's Principle Centered Leadership
The simple yet priceless lesson? Feel the FEAR + do it anyway. Cast Your net!  Learned to Ask-Ask-Ask

What kind of clients work with Jane?
Women who want it all:
Women who want to move to the next level of achievement fast
Women who want to increase their productivity & revenues consistently
Women who want to bridge the gap between where they are now and their vision of what's possible for themselves.
>Women who are willing to take risks, and who want to have fun doing it!
If you are looking for someone who has 30 years of experience … then you found the right COACH at the right TIME.
TODAY, Jane loves empowering women and she would love to help you develop these skills:
Leadership
Image Awareness: using your Voice, Clothing, Color
Self-Esteem: once you gain clarity + begin to train, your self-esteem & self-confidence ….GROWS
Sales & Persuasion
Listening Skills: one of the most important skills!
Speaking Skills LIVE + VIRTUAL: Polishing your Presentation, or do you want to be paid to speak?
Mastering your Manifesting – do you know how to spin your Straw and transform it into GOLD
Conflict Resolution – the power of positive confrontation
Negotiations Skills
Sales Management
Business Development
Assertive Communication Skills
NLP + Rapport Building
Productivity: are you ready to schedule your success directly onto your calendar?
If you are looking for an experienced certified Leadership Coach to help you: 
gain self-awareness
clarify your goals
achieve your professional development objectives
unlock your personal potential
and act as your sounding board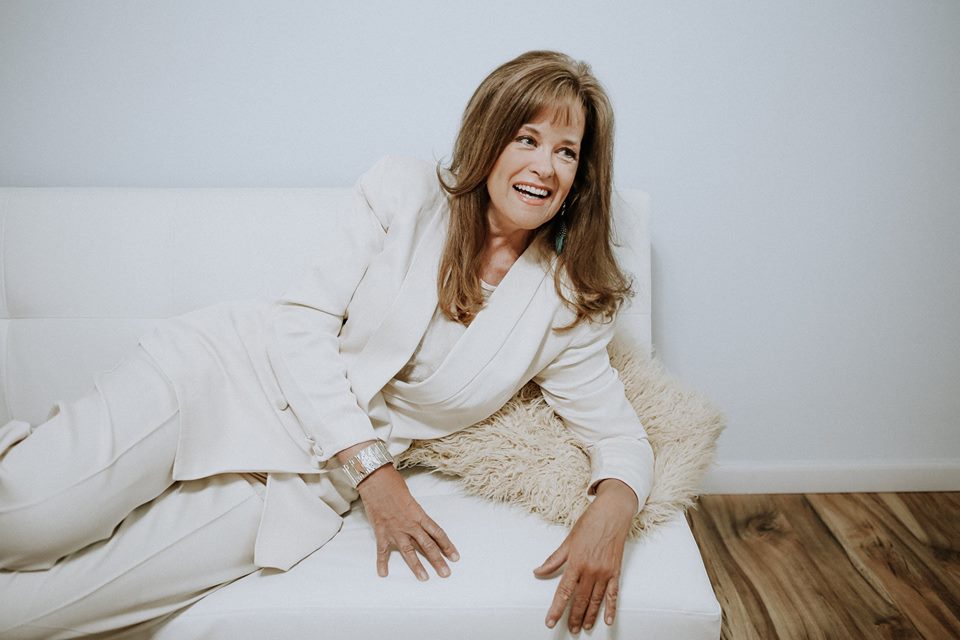 Jane Herron is a nationally renowned speaker, trainer, and personal achievement coach helping individuals, small businesses, and corporations forge new directions and navigate the change.  Member of National Speakers Association since January 1986.  
Your Word is Your Wand
Train Your Brain ~ Tame Your Tongue
Learn how to Wave your Wand over Negativity
Watch it Vanish!
Check you IN box in a few minutes for your eBook, titled:
Your WORD is Your WAND
Namaste'
Jane Herron